Age: 6 weeks to 23 months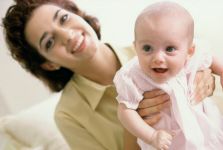 Our Infant and 'Creepers' caregivers are very experienced in 
caring for your little one. We understand the anxiety and sadness parents may have when leaving their baby with someone they do
not know. Although we cannot substitute for Mom or Dads loving arms, your baby will be held, cuddled, and played with in
a safe and caring environment. Caregivers receive yearly training in infant and toddler development, and classrooms are designed to
                                             give the children a safe and secure environment, with the freedom
                                             to explore, learn and play at their own pace
.
Age: 2 years to 5 years


Children learn through play! Your child will make new friends, learn social skills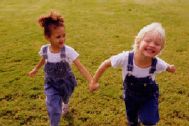 and discipline that will help them succeed once in Elementary School. Learning activities include covering the alphabet, numbers, shapes, colors, arts & crafts, story time, music and more. We also have extra large playgrounds for your child to get plenty of fresh air and exercise! 
Schoolers - Age: 5 years to 12 years
                                           The school age child is very special at Fu
n-Time.                          
               We strive to make their stay at the Center fun and exiting, by balancing the
     children's academic needs with their physical, emotional and social needs. After a long
     day of school work, the children need a period of relaxation and social interaction with 
     friends. Along with time for completing homework assignments, a variety of classroom
     activities and interest centers are provided in the classroom as well as a great outdoor
     playground area. Summertime is 'Fun-Time'! We plan a variety of field-trips and fun
     activities. We do our best to keep your child entertained to prevent the 'I'm Bored' syndrome!